Participants of the VCQ Summer School 2021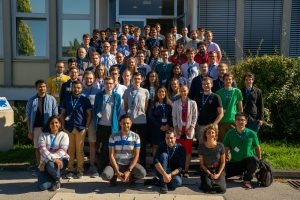 In the beginning it sometimes felt like a really crazy idea to plan a live event when at any time it could have happened that we would have to switch to an all online event because of the ongoing pandemic. But we did it and we are happy about that. Very.
Fact is – the week was fun. Finally we were able to sit in a lecture hall and listen to a real person speak in front of you. Not only that but also about interesting, exciting facts and research on Quantum sensing and imaging.
We were happy to have Fedor Jelezko from Ulm University kick off the Summer School with his lecture on "Quantum sensing enabled by diamond spin qubits".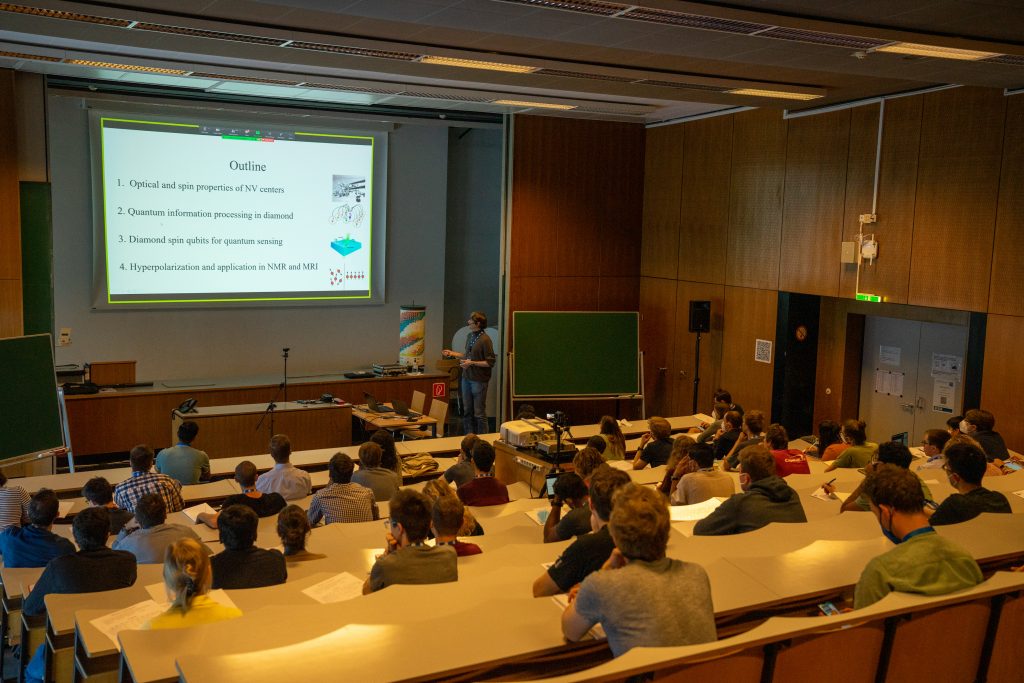 After that we had Miles Padgett with his lively yet online talks from Glasgow on "Imaging with entangled photons".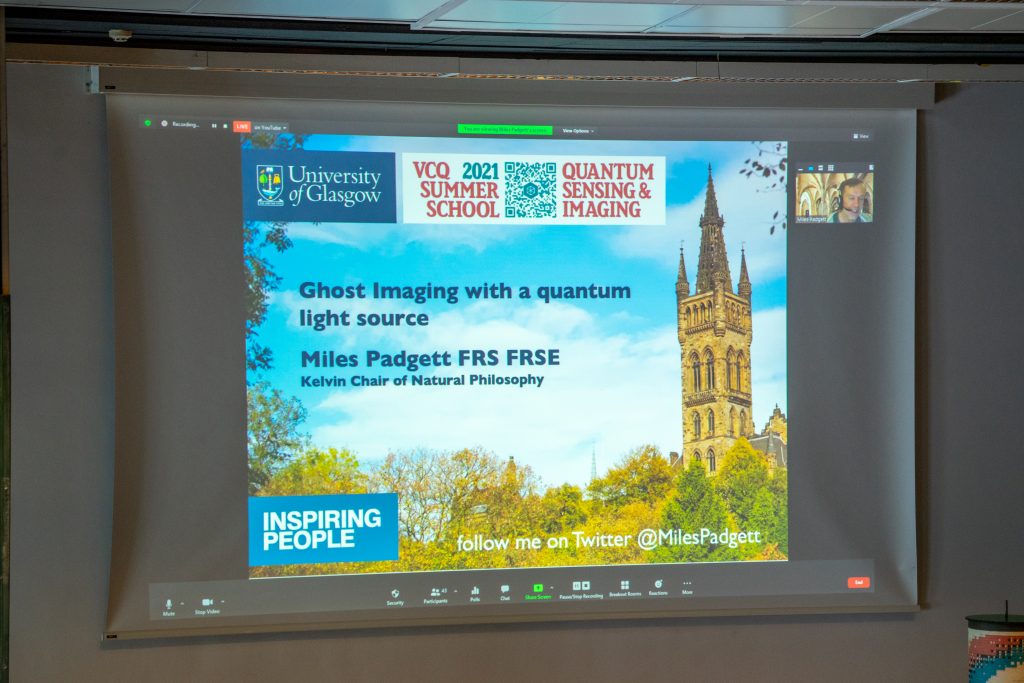 The afternoon was filled with many interesting poster presentations.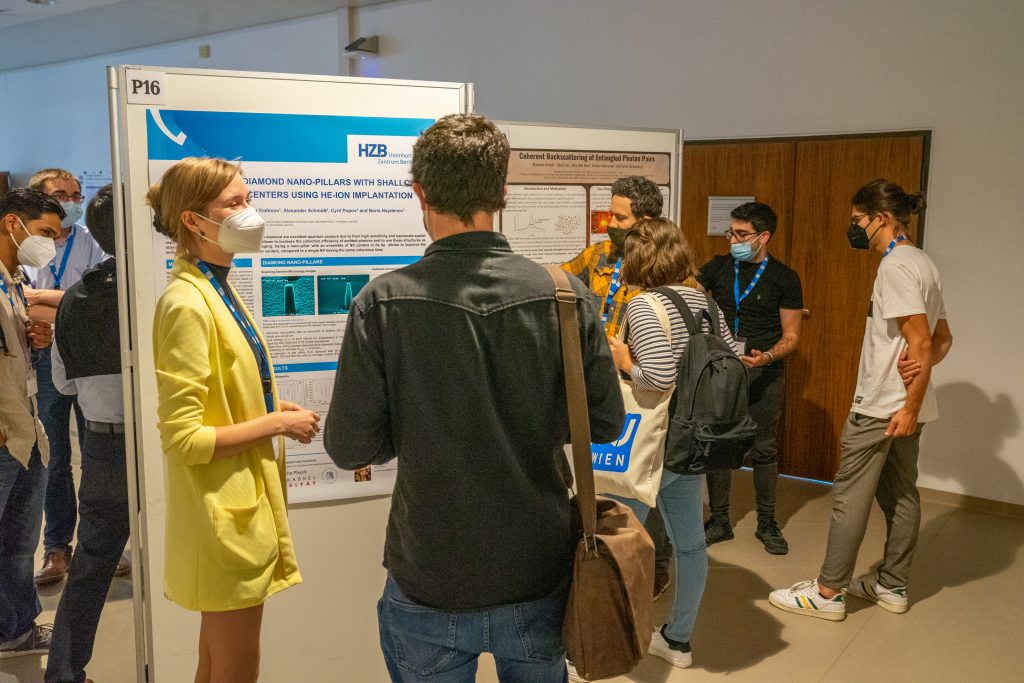 On Tuesday we were happy to welcome Philippe Boyer from CNRS, Institut d'Optique, Bordeaux, France. He gave a series of lectures on "Quantum sensors with cold atoms: from basic principles to recent developments."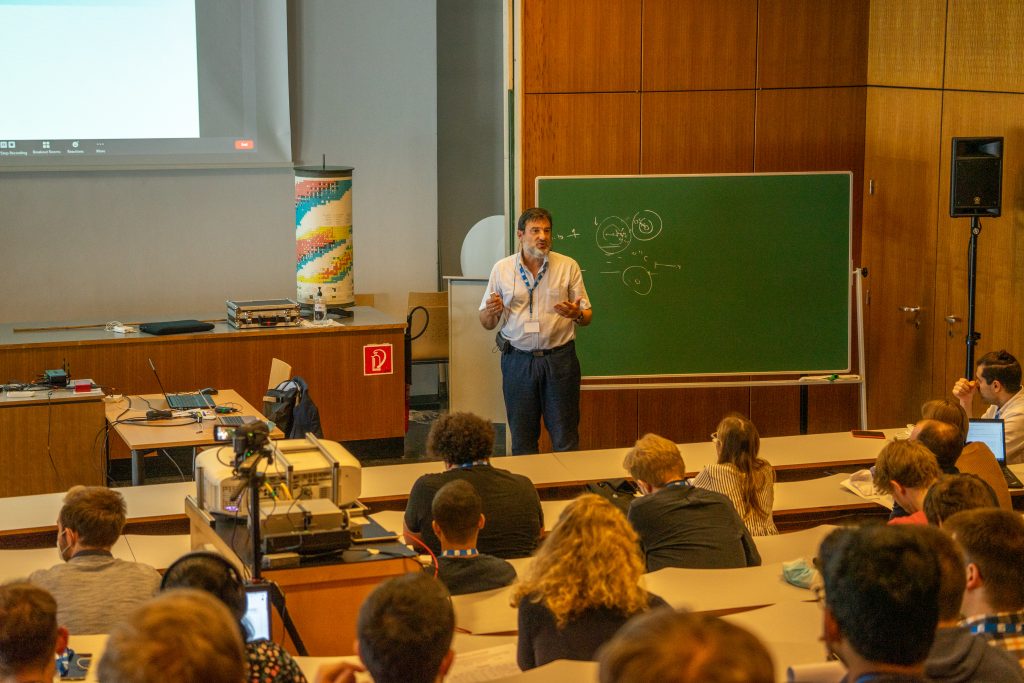 In the evening we had a fantastic conference dinner at a typical Austrian Heurige with great food, good wine and interesting conversations.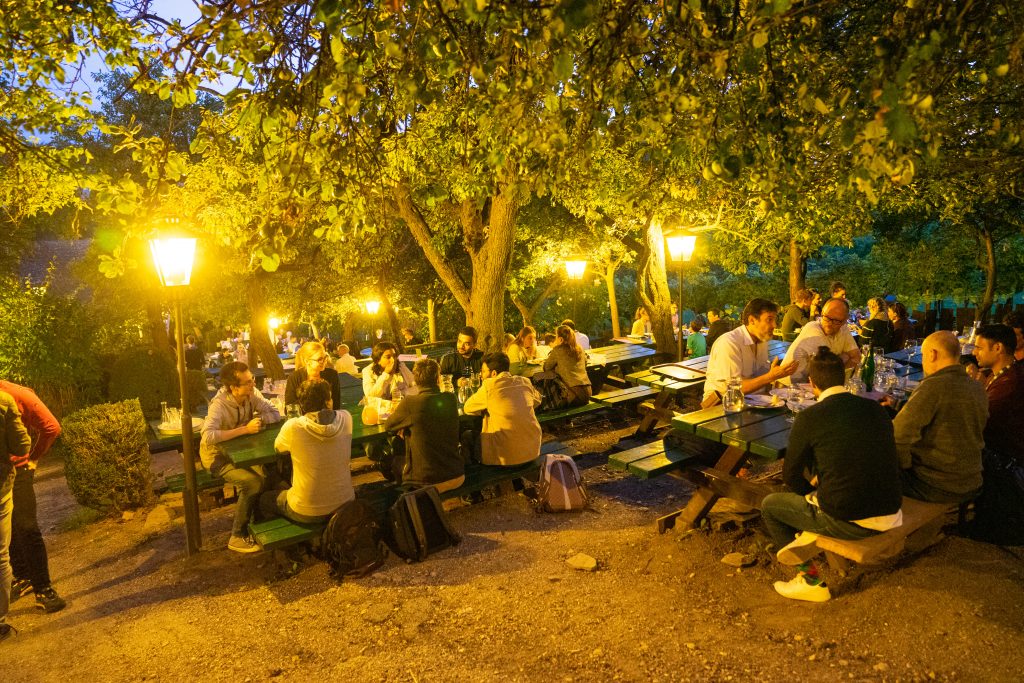 Despite a late evening we welcomed Dmitry Budker from Johannes Gutenberg University Mainz, Germany on Wednesday morning. He gave lectures on "Zero- to ultralow-field nuclear magnetic resonance and
other atomic-magnetometry adventures from chemistry to dark matter".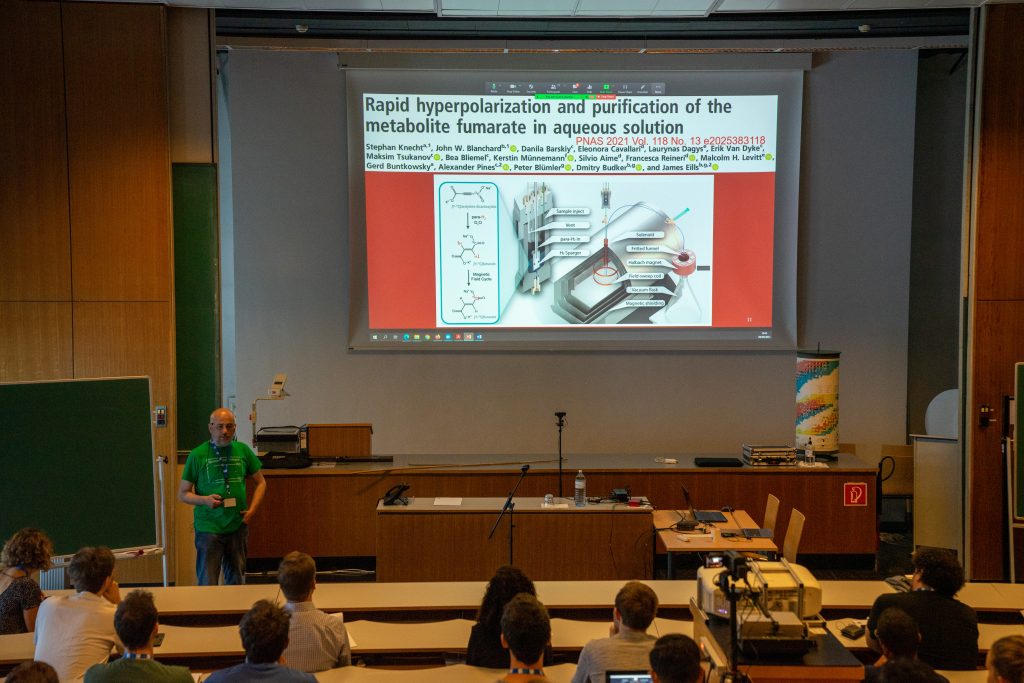 In the afternoon we heard some interesting talks from our participants.
On Thursday evening we had invited Roman Schnabel from The University of Hamburg for a special lecture on "Squeezed light – now exploited by all gravitational-wave
observatories".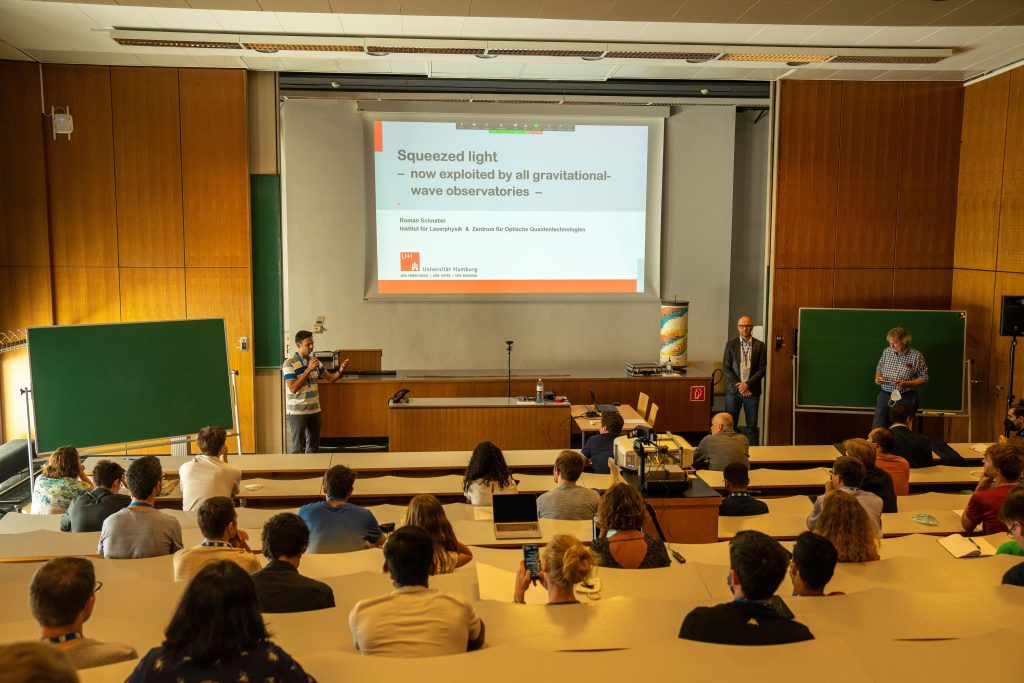 After another two lectures on Friday morning some of us went out for some exciting lab tours at the Atominstitut Vienna, The University of Vienna or The IST Austria.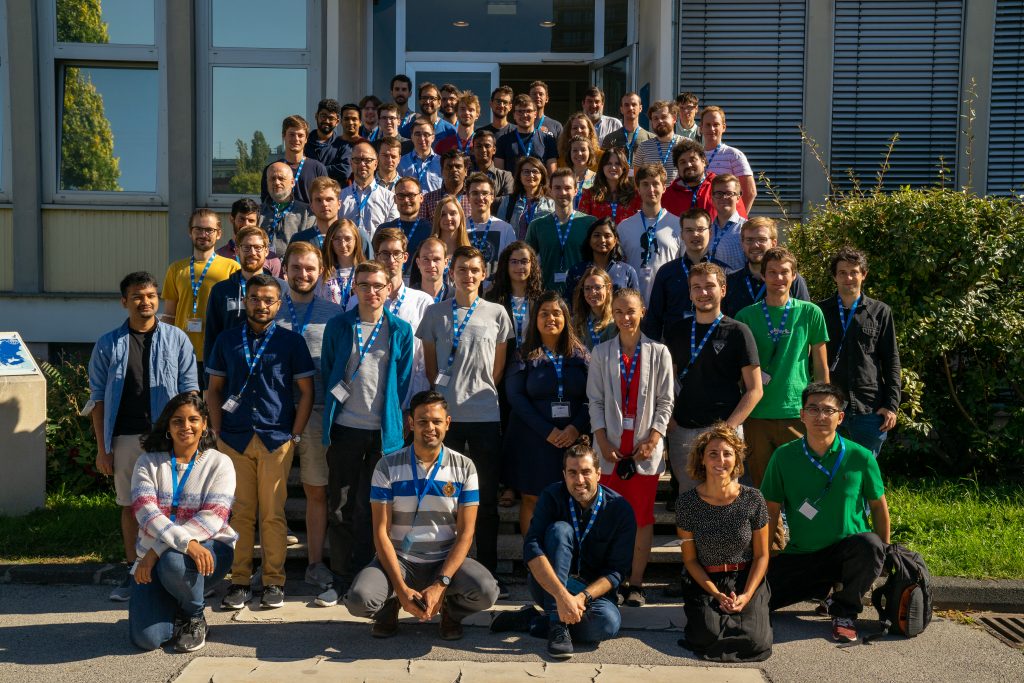 Thank you all for an exciting week. We hope you had as much fun as we did. We're already looking forward to the next VCQ Summer School!